Austin Armacost Bears his Buns for Animals
Marc Jacobs' ex beaux bears his buns in some behind-the-scenes photos released from a recent anti-fur ad shoot for PETA! Many designers, including Austin Armacost's ex, continue to use fur even though fur is the ultimate symbol of ignorance and lame class status posturing. It's outdated, stale, and yes - it reeks in the rain. Gross.
"As a gay model, I have always been dismayed that some otherwise progressive people in the gay fashion pack have such disregard for the animals who are skinned alive for coats, collars, or cuffs [including my ex Marc Jacobs]," Armacost told PETA.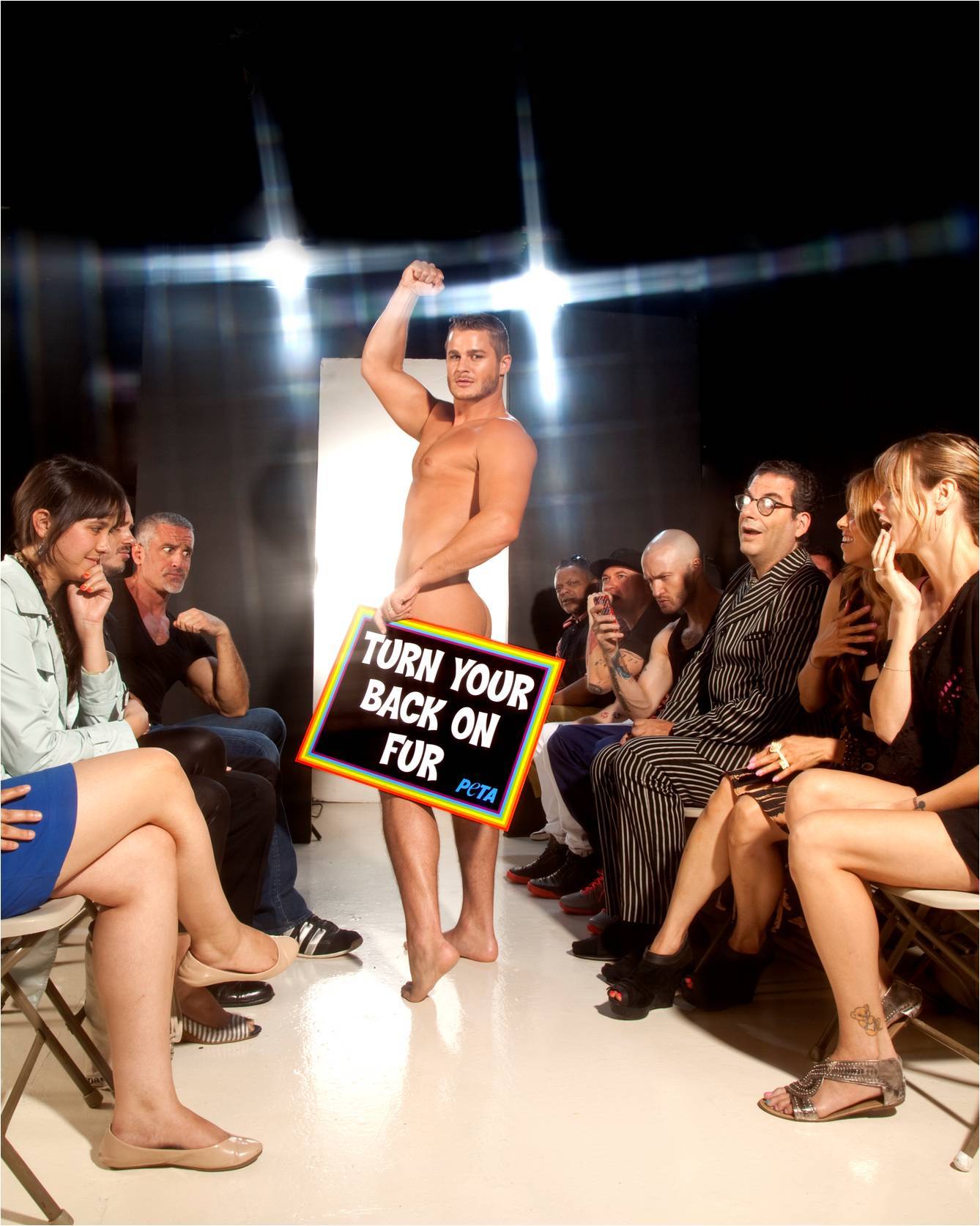 (source, Huffington Post)