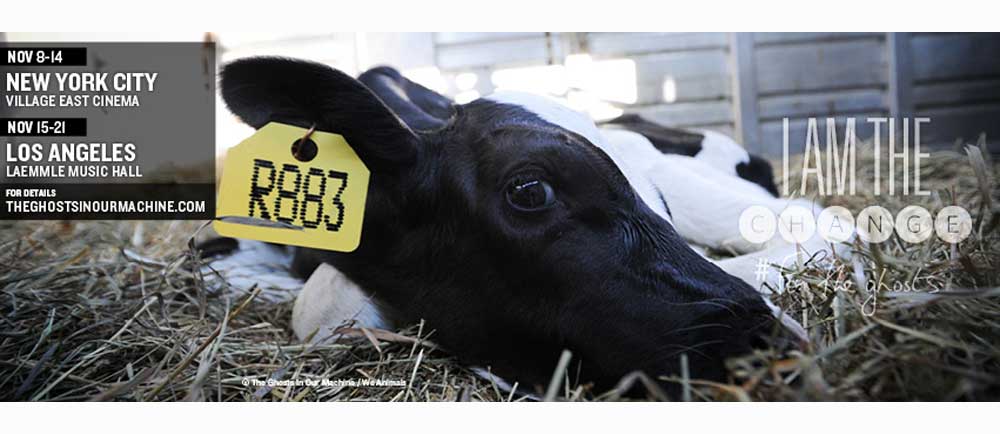 These tickets will sell out fast! Be the first to watch this gorgeously shot, gripping documentary about photographer Jo-Anne McArthur and her passionate, controversial and enormously important work. This is what cinema is for - thrilling, beautiful, moving and paradigm-shifting! On opening night in New York, Yours Truly (Joshua Katcher) and Leanne Mai-Ly Hilgart of VAUTE will be introducing the film, and then partying afterwards at MooShoes. Please join us and bring friends!
Trailer and ticket information are below:
Help spread the word by getting downloading media here, and using #FORTHEGHOSTS.
NEW YORK VILLAGE EAST CINEMA NOVEMBER 8th – 14th: 6 SCREENINGS DAILY Buy tickets