Hi-Top Sneaks & Low-Brow Eats
Spring is coming and John Fluevog Men's Shawn Hi-Tops and Adams are pretty sweet. Totally vegan, synthetic leather details with a crepe rubber sole - these shoes are creeper-inspired and were made using water-based glues. That's good eco-news to me. On sale right now on at Habitat Shoe Store or Zappos !
Other vegan styles from John Fluevog at Zappos: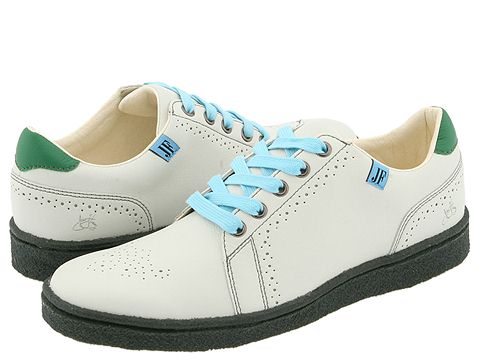 FOODSWINGS
If you are ever in Brooklyn drinking until 1:30 am, and you get that drunk-hunger, Foodswings - masters of indulgant vegan junk-food - are open until 2am on Friday and Saturday, 12am on weekdays (closed Monday). Thats right - drown your drunken sorrows in soy milkshakes, buffalo sauce, or gravey-drenched french-fries. Sometimes, there's nothing better! Menu.
DB's Etiquette Recommendation: It's only ok to get grease on your shirt at the END of the night. Just make sure you share your fries and tip generously. Nothing is worse than a stingy drunk.
See TimeOut NY's Review here.