Looking Trashy, Recycled Kenyan Cowboys, & Vintage Ties
Kilakitu shirts come in 58 styles. Floral prints are big for 09, and these bold cowboy-cut tops are made from second-hand fabrics from the Kenyan marketplace. At 75$ a pop, a portion of the proceeds goes directly to a lunch feeding program for school children in Rongai (video). Also, Kilakitu plans to start a community cleanup & recycling business that will receive 10% of profits from Kilakitu - staff will work on cleaning up the environment in Rongai.
"Kila Kitu is a swahili saying meaning "everything" - our garments reuse discarded clothes from around the world and lovingly bring them back to you".
What are the top 10 worst zoos for elephants? Find out if your city made the list HERE:
You will look totally trashy carrying this handsome messenger bag made from the plastic trash that litters New Dehli's streets. The company, CONSERVE also provides a sustainable living for the poor women that make these bags, in addition to continually working to solve social, economic and environmental problems in the city of New Delhi.
$49.95 at Original Good.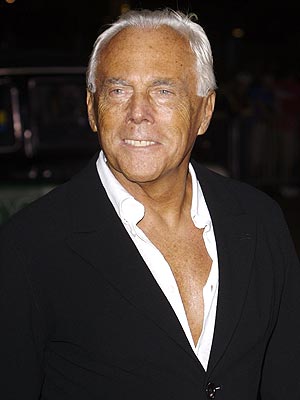 Giorgio Armani has broken his promise not to use fur. A new video narrated by actor Gillian Anderson (X Files), shows rabbits kicking and screaming during slaughter. After the skin is ripped from the rabbits' bodies, it is sold to designers such as Giorgio Armani—who uses rabbit fur in his new designs.
The selection of vintage neckties and bowties at ties2pillows.com is amazing. Everything from the classic skinny black tie, to high-contrast-plaid (big for '09!) to narrow bowties can be found here. Most ties are only about $15 and you get 10% off your order just by giving them your email. Here's a few of my selections:
If I had a bit of money to burn, and I wanted a gorgeous, rustic, recycled dining room set, this is probably the one I'd choose. It's made from reclaimed railroad tie wood. $1468 for the table and 6 chairs, at VivaTerra.