Solar Empower, Shit Salad, and Sustainable Death
Do-gooder or just a good actor? Damages and Bored to Death's Ted Danson's Interview on GQ left us confused! It appears the handsome, sometimes-vegan is concerned with "industrial overfishing and the toxic acidification of the seas" but then proceeds to order Nantucket bay scallops during his chit-chat. From GQ:
I'd read somewhere that he was a vegan. "Oh yeah, no, I'm an actor. Which means one week I'm vegan, the next I don't know."

He scans the menu. "I'll have the California condor," he says, nutcracker jaw lowering slightly to reveal a grin. "Or maybe the gorilla. How is the gorilla here?"
One thing's for sure. Ted likes to flirt with controversial subjects. And since scallops don't have brains or nervous systems, Ted, like Peter Singer, might not find too much objectionable about that. More recently, Singer changed his tune:
"... if they do feel pain, a meal of oysters or mussels would inflict pain on a considerable number of creatures.  Since it is so easy to avoid eating them, I now think it better to do so." - Peter Singer, Author "Animal Liberation"
Matt & Nat is taking 40% off some of our favorite vegan, recycled men's accessories. Blockhead, $141 at mattandnat.com
Will Ohio ban their cruelest forms of farming? According to Farm Sanctuary, battery cages, gestation crates, veal crates, downer cows, and effective euthanasia are the subject of a petition submitted to Ohio's Attorney General in support of placing an anti-cruelty measure on the statewide November ballot. These measures seem to be sweeping the nation, and more than 600,000 registered Ohio voters signed the petition. We are keeping our fingers crossed.
Think: Christopher Raeburn's Affordable cousin, Worn Again jackets and accessories are made from the upcycled fabric of the Virgin Hot Air Balloon and decommissioned Eurostar train uniforms that would otherwise end up in landfills.
There's nothing more satisfying than being a self-reliant nerd. If you've thought about going solar, but you're more of a DIY kind of guy, consider taking an online training course in photovoltaic design and installation from the Solar Living Institute. Start up your own solar business, or simply empower your family or community with a less-devastating energy source.
If nothing else, you can become even more of a nerd and know-it-all.
What a Shitty Salad. Consumer Reports' latest tests of packaged leafy greens found fecal coliform bacteria that are common indicators of poor sanitation and ...poop. In some cases, these were at rather high levels. Why? Because most conventional farms and even most organic farms use slaughterhouse by-products like blood-meal, fish-meal, bone-meal, and feces to fertilize the soil. Even more reason to check out veganic farming, your local farmers market, and organic produce. And, duh, purchase as far away from the expiration ate as possible and rinse it off before you eat it - never trust those "triple washed" labels. Also, don't blame the veggies! Blame the poop.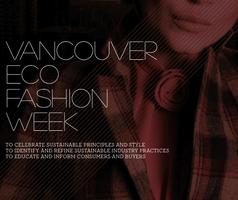 Prepare for Vancuver Eco Fashion Week in March! If you're up in that area, go to the Eco Fashion Forward Gala on Feb 19th. Buy Tickets.
Chocolate just got better. I know, who thought it was possible? Pioneering organic chocolate maker Green & Black's (who has several vegan varieties) announced its commitment to move its entire chocolate range, worldwide, to Fair Trade - including the United States. Fifteen years ago Green & Black's led the Fair Trade movement by launching Maya Gold - the first ever Fair Trade Certified product in the United Kingdom. Still, I think it's bizarre that we have to label the good stuff, as opposed to putting a "warning: this product was made by underpaid, overworked slaves" label on all "conventional" products.
.
.
Are we the only one's creeped out by the greening of the funeral industry? Creating a convenient one-stop shop for eco-friendly home & garden, office and building products, Ellie's Eco Home Store opened its doors for sustainable business in November 2008. Today, Ellie's announces a partnership with Natural Transitions, a local non-profit resource, and Nature's Casket, a manufacturer of eco-friendly caskets made from Colorado beetle-kill pine.  "In a typical 10-acre section of cemetery, the grounds contain enough coffin wood to construct 40 houses, nearly 1,000 tons of casket steel, 20,000 tons of vault concrete, and enough toxic embalming fluid to fill a backyard swimming pool, which eventually leaches into ground water, according to the book Grave Matters, written in 2007 by Mark Harris" says Steve Savage, Ellie's President and Founder.
I mean, it's a totally valid concern considering that since everyone dies, there is only so much land to go around and eventually the Earth could be one giant graveyard. Is a low-impact death in your future?