They're Just Like You & Me
There are three books that I'm recommending this week. In addition to being great resources for you,  these are especially good if you or someone you know has said, "I totally understand why you're vegan but I could never do it". For your family who asks with concern, "Isn't it hard?", and for your sneering co-workers and colleagues who peer in, and turn their noses up at what you've brought in for lunch. Whether you went vegan yesterday or think you'll never give up bacon, I dare you to read any of these easy, funny, and brilliant books. You'll see that vegans are just like you an me. Well, most of them.
In 
The Sexy Vegan Cookbook: Extraordinary Food from an Ordinary Dude
, "regular dude" and YouTube cooking sensation Brian Patton shares 100 vegan recipes that are goof-proof, fun, and tasty as heck.
The Sexy Vegan Cookbook covers the basics of cooking, from slicing vegetables to finding the right type of seitan to worship, to recreating favorites without meat or dairy. With more than 100 recipes, Brian covers everything from cocktails (according to the Sexy Vegan, the most important meal of the day) to amazing breakfast sandwiches to desserts such as Sailor Peanut Rum Ice Cream. There are appetizers and nachos, pizza and tuna-like sandwiches as well as plenty of salads, pasta, and main dish choices.
The hilarious trailer for the book will give you a taste for his humor:
• Also hitting bookshelves is Main Street Vegan from the brilliant Victoria Moran. Odds are, you already know the 'whys' when it comes to veganism. You've heard about President Clinton's dramatically improved health after adopting a plant-based diet, or Ellen DeGeneres' impassioned case against the horrors of factory farming. You've read headline after headline about studies suggesting a vegan diet is good for your heart, your skin, your mind, not to mention your waistline! There's no shortage of reasons that becoming a vegan is worth exploring.
It's the 'hows' that can seem so daunting, particularly for regular people  who have considered or even started the process of becoming vegan, but who have to contend with real world budgets, schedules and families.  Victoria Moran knows all about this; when she decided to become vegan almost thirty years ago, she was a new parent in the suburban Midwest, with nary a Whole Foods in sight.
Michael Moore says of the book:
"Finally, a book isn't preaching to the vegan choir, but to the people in the pews — and the ones who can't fit in those pews. This is a book for the Main Street majority who aren't vegans. Once you read this, you'll know it's possible to get healthy and enjoy doing it — even if you live in Paramus or Peoria."
• Lastly, Finding Ultra is Rich Roll's incredible-but-true account of achieving one of the most awe-inspiring midlife physical transformations ever.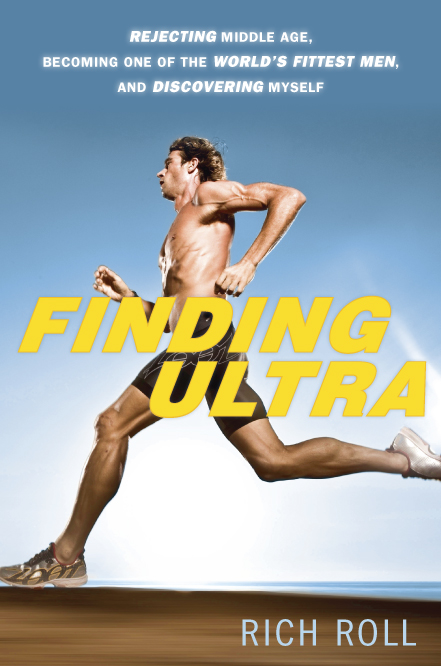 After a grim and shocking glimpse into his unhealthy future, Rich morphed—in a matter of mere months—from out-of-shape midlifer to endurance machine. When one morning ninety days into his physical overhaul, Rich left the house to embark on a light jog and found himself running a near marathon, he knew he had to scale up his goals.
How many of us take up a sport at age forty and compete for the title of the world's best within two years? Finding Ultra recounts Rich's remarkable journey to the starting line of the elite Ultraman competition, which pits the world's fittest humans against each other in a 320-mile ordeal of swimming, biking, and running. And following that test, Rich conquered an even greater one: the Epic5—five Ironman-distance triathlons, each on a different Hawaiian island, all completed in less than a week.