I know some of us (myself included) might be skeptical of yoga. As a somewhat cynical New Yorker - I think about hippies, crystals, incense and bad Om Tattoos the moment anyone mentions downward dog. However, contributor Nik Tyler takes us on his adventure as a open-minded newcomer into yoga-land. And guess what? It sounds pretty legit.  - DB
Vol. 7: I am Nik's clarity of thought, speech & intent. by featured contributor Nik Tyler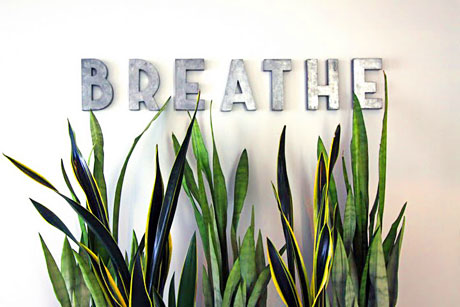 Growing up in NYC, I was a pretty active kid and teenager. An avid baseball, soccer and tennis player; and I'd like to think if I had continued playing tennis passed my teen years, I might have one day been able to compete professionally. But somewhere between turning 18 and heading off to film school, my interests in sports declined and I found my attention geared towards activities that were less about running around or hitting a ball and more about holding a video camera and yelling "Action!"
At that point, I didn't give much thought as to how those fun-filled sports, in addition to being popular past times, had significantly helped me build muscle, strengthen my heart and lungs, and just as importantly, sweat out the various toxins (both environmental and dietary) existing in my body. It didn't occur to me at all that ceasing to play sports, and in effect no longer sweating on a regular basis, would allow toxins to pile up and thrive inside my body. It took having my blood examined under a microscope a few months ago, seeing firsthand how compromised my lymphatic system was, to finally wake up out of my lazy ways, revamp my daily routine and incorporate NEW ways to be more active and to break a sweat!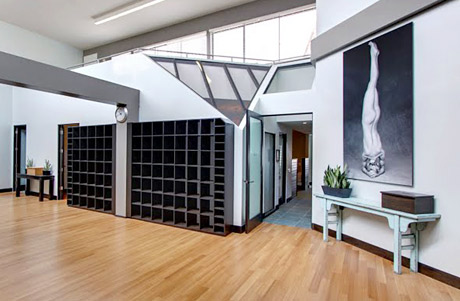 A couple months ago, at the suggestion of one of my very brightly "lit from within" yogi friends, I finally got up the nerve to attend my first donation-based yoga class at a brand new studio in Santa Monica called YogaCo. (http://www.yogaco.com/). This spectacular studio, hidden away in a small building on the 3rd Street Promenade can only be described as a haven from the outside hustle and bustle of the consumer-congested streets.
As soon as I entered the building and reached the third floor, a sense of calm cradled me. The friendly staff behind the front desk directed me to the "Water Room"; one of three (there's also an "Earth" & "Sky" room) large, open studio spaces, that are entirely zen, clean and serene. As hesitant as I had been in the past to join a yoga class, I was immediately put at ease by this beautiful and peaceful room. As I placed down my yoga mat, I was greeted kindly by the class instructor/co-founder of YogaCo., Kelsey Gottfurcht (http://www.yogaco.com/teachers/kelsey), a woman with a million dollar smile and a warmness and enthusiasm in her voice that makes you feel right at home.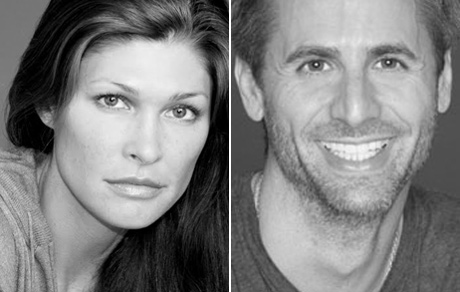 Over the course of our 90 minute total-body yoga workout, she gently guided the class through her custom "PowerFlow" program, a mixture of several poses, both simple & challenging, that stretched and realigned my body entirely. The time passed by, and with it, I felt my breath steadying, my core strengthening and my mind centering. By the end of the class, not only was I drenched in sweat from a terrific workout, but I felt extremely calm and clear. Kelsey brought our yoga session to a close with a very poignant mantra which I now revisit daily:
"Bring your fingertips to your forehead for clarity of thought...  Bring you fingertips to your lips for clarity of speech...  Hands back to your heart for clarity of intent."
I am so stoked to have incorporated yoga into my life; it's brought a whole new dimension of exercise and clarity to my day, and I'm so grateful that a donation-based company like Yoga Co. exists. If you live in the Santa Monica area, I highly recommend checking out this exceptional studio asap! http://www.yogaco.com/